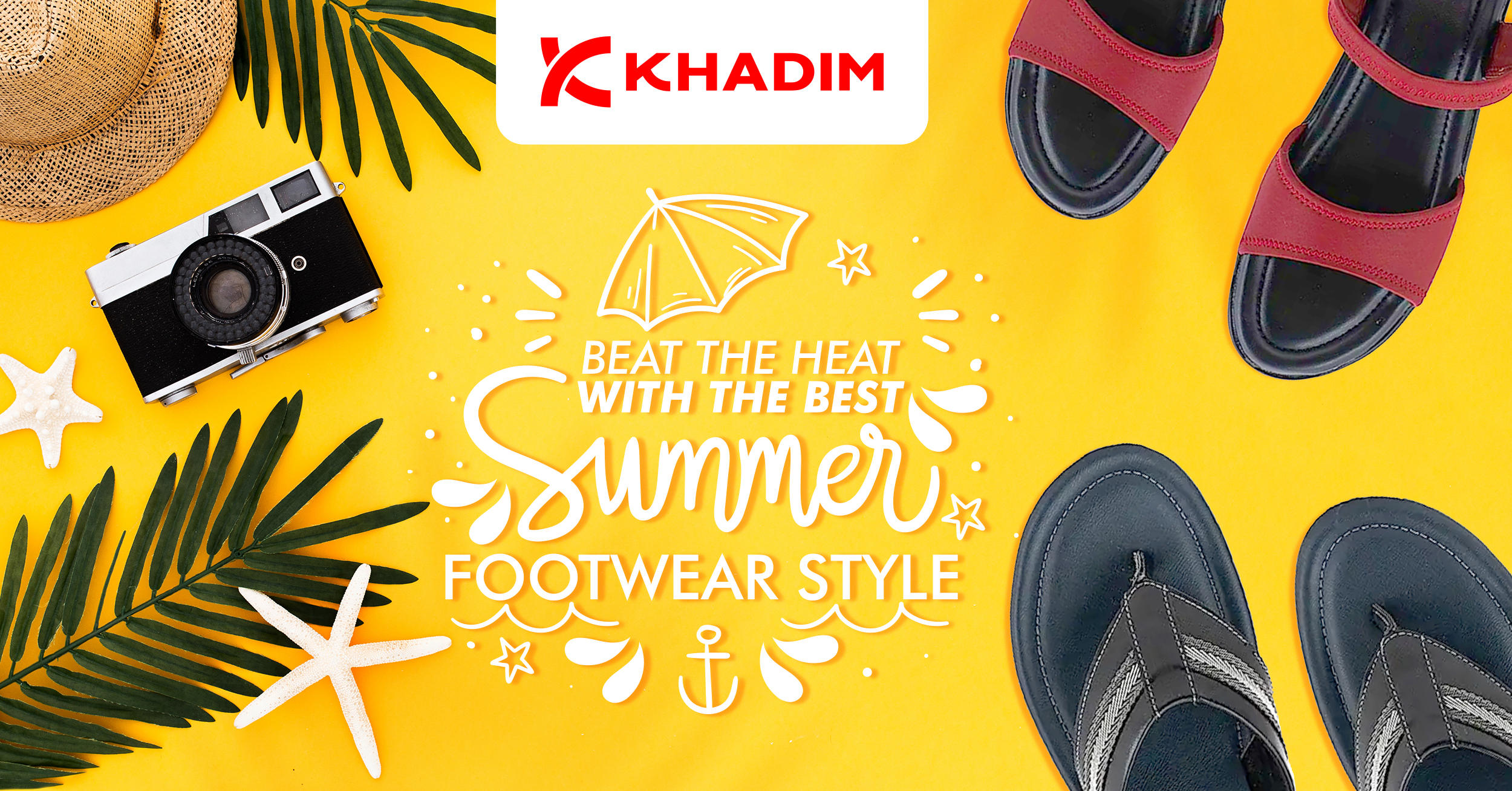 Beat the Heat with the Best Summer Footwear Styles
There's a popular quote that goes by- "It's summer and time for wandering". The weather is getting warmer. This calls for a wardrobe change that keeps the heat and style vibe in check. Being the perfect weather for vacations, trips, and outdoor activities, your attire ought to beat the heat. The summers insist we get lighter on our attire, with less scope for perspiration and odor. As much as our wardrobe requires a check, our footwear also needs to be altered to ensure its in-sync with the summer heat.
Talking of summers, open footwear for men assists giving your feet a sunshine treatment. Sandals, flip-flops and open-toed footwear is what many seek for during this summer season. And, the reasons are justified. Apart from being lightweight, these pairs are made for pretty much any activity. The summers being a season that's different from others ensure you bring a change in what you wear on an everyday basis. With suits and formal wear worn throughout the year, wearing it now becomes hard to even imagine. With workspaces getting less formal with time, chinos and jeans are well-suited with light colored footwear styles. Choosing comfortable footwear helps you stand out, flaunting your attire at its best.
Specifically talking of summer, men's casual shoes come with a specific criteria that needs to be fulfilled. Here's what most individuals seek for in their stylish summer footwear.
Summer Footwear for Men- All you need to know
Blend in- This category of footwear should not be too different from others, yet blend in easily. With "blending in" it should complement your wardrobe and not be too different. Through light colored designs, either white/ blue/ red, you are rest assured not to revamp your wardrobe entirely, but marginally.

Characteristics- The real definition of summer footwear is that it's lightweight and breathable. This ensures your feet don't sweat much and are more exposed to open air for easy breathability.

Convenience- The real characteristics of summer footwear for men/ footwear for women lies in the ease of wearing it without a challenge. Airy soles, breathable materials ensure your feet are ready for the scorching summer heat outside. With this, your feet feel more comfortable and relaxed despite the weather outside.
Being in sync with these above-mentioned pointers assists with getting a pair that blends well with any condition. Khadim being a brand for all is ready to bring their best set of summer-themed footwear to you. With varieties that are plentiful, yet difficult to distinguish, being different from the rest is no more a challenge.
Khadim- Best Summer Footwear Styles
Pro Navy Floater Sandal for Men- Active feet require active footwear. High-performance footwear that is not only flexible, but offers the best of comfort and style comes with this pair of sandals. Coming with a noticeable color scheme and style that's made to withstand any activity, these Pro sandals can be a good addition to your collection.

Lazard Brown Clog Sandal for Men- There's no denial of the fact that flip-flops aren't trendy and easy-to-wear. Offering a simplistic outlook with a compact style and design, these are trendy in itself. Being one of the most loved footwear for men, wearing this in the summers helps your feet breathe easy throughout.

Cleo Blue Flat Sandal for Women- If you're looking for the perfect pair of footwear for women, this pair goes well with casual/ friendly outings. This is a pair that's not only colorful, but is both comfortable and stylish. With a design that's airy and breathable, this pair gets you ready, keeping your style factor in mind.

Cleo Brown Heel Sandal for Women- Every woman loves a pair of heels. And, with the right heeled footwear for women from Khadim being the showstopper of every party is less of a challenge. Following a color tone that goes with any outfit, easy and effortless styling is now at its A-game.
With these and many more footwear options to offer, get ready for a stylish summer-styling session. From multiple footwear options offering different styles, colors, and designs, get ready to WOW your wardrobe in style cause #ItsWOWItsKhadim.