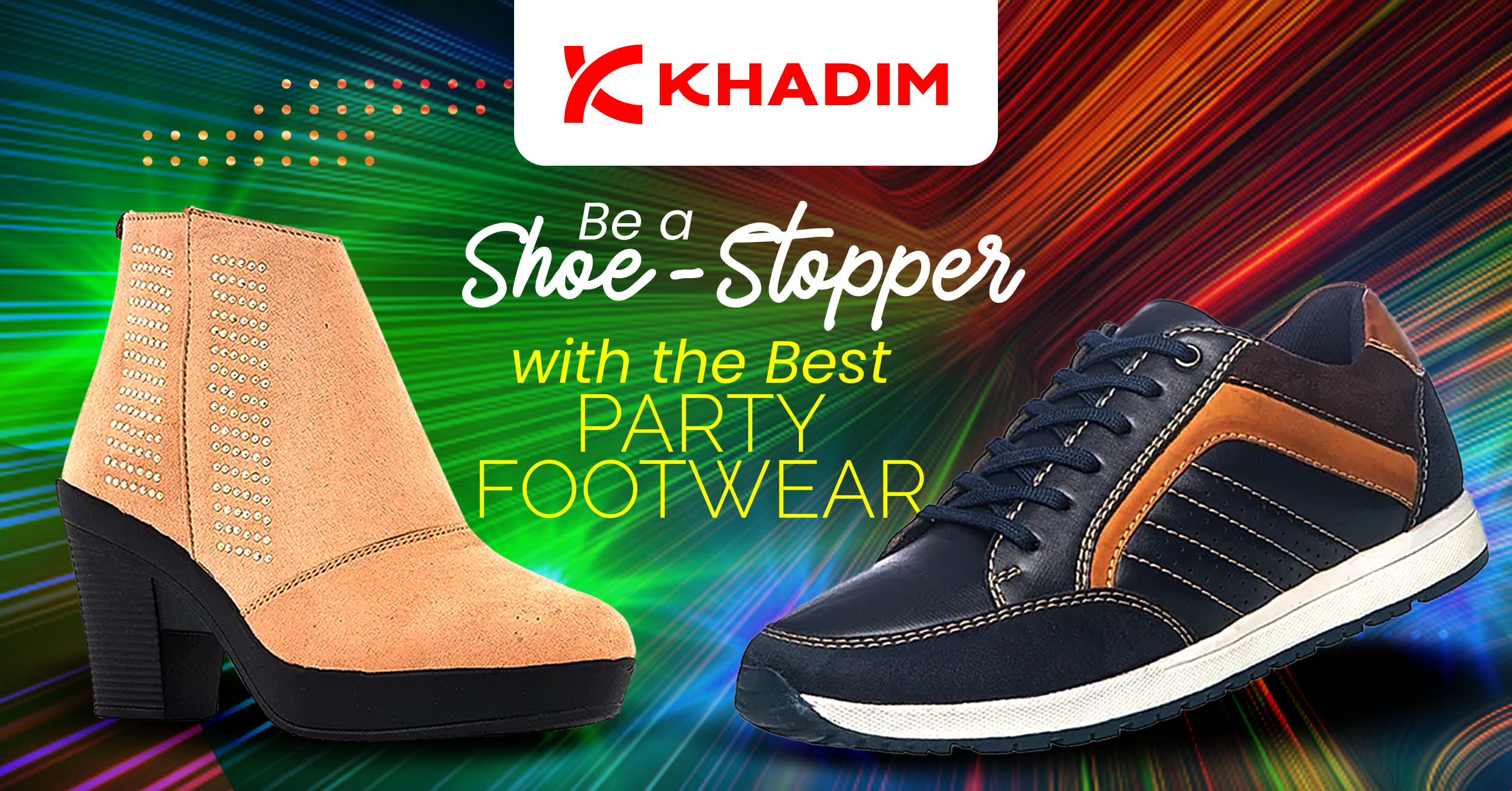 Be a Shoe-stopper with the Best Party Footwear
There's a popular quote that goes by "don't be simply at the party. Be the party. Not only is this quote a Bible for many partygoers, but many also abide by the same to be high above all. Talking of parties, your appearance is something that defines everything about you. Having attire that you feel confident about makes for a good party session where you can't get enough of your OOTD.Everyone wishes to be the showstopper of the party. And, with the best fit, it becomes a lot easier. Especially, with the best party footwear.
One should always look to being a simple, yet distinctive icon of the party. With the right footwear, it becomes a whole lot easier. Stylish pairs of party shoes serve to be less of an accessory and more of one that defines your personality. With the current trend scenario, there's no hard and fast rule where a specific pair goes well with an attire. Being in sync with the latest trends from the best footwear brands gives you the boost you've been looking for. When it comes to the best party footwear, the decision is subjective for some, yet distinctive for others. Stylish pumps, heels, and sneakers signify a plethora of options you have at your disposal. And, picking the one that fits your wardrobe makes you steal the show in style.
Grab a Pair for every Party Session
The recent fashion dictionary reads- versatility is King! Having not just one, but variable footwear styles ensure you match the vibe of the party/special occasion. Brands making the best footwear for men and women study the modern and stylish look many are looking for. The same goes for Khadim, a brand that understands the need for better, and unique party-themed footwear styles.
Every millennial or middle-aged nowadays can't settle for just one pair of shoes. Having different colors, and patterns aren't enough. There's more that goes behind getting just the right pair you're looking for. Here's a list to focus on to get the right pair of footwear for women and men.
Comfort- There's no party without dancing and enjoying the moment. This calls for the right pair of party footwear to keep your feet intact and pain-free at all times. The right pair ensures you enjoy your party session without any worry or pain.

Design- Designs are those that are completely subjective. These vary from one person to another keeping their preferences in mind. From patterned footwear styles to solid colors, the best party footwear needs to be the best of all to help you stand out in no time.

Durability- Investing in a pair of shoes is ok. But, investing in party footwear needs proper research. Speaking of research, the durability of a pair needs to be questioned before making a purchase. For long walking hours to dancing your heart out, the right pair ensures your feet stay compact and ache-free at all times. Especially when it comes to heel footwear for women, the durability of the pair should withstand normal walking or speed-walking conditions.
With the help of the above-mentioned points, the best party footwear can be a part of your wardrobe in no time. Additionally, the right brand also makes loose ends meet by pairing itself with the perfect party collection. Here are a few you can get your hands on.
Khadim- Best Party Collection for Oneself
These pairs from Khadim keep the party spirit alive without compromising on the shoe-stopper in you. With multiple footwear options to choose from, being the center of attraction for any party helps the good times roll in style. So visit your nearest Khadim store and get your hands on their wide collection of party footwear for both men and women today. Let's party good and style better always - #ItsWOWItsKhadim.