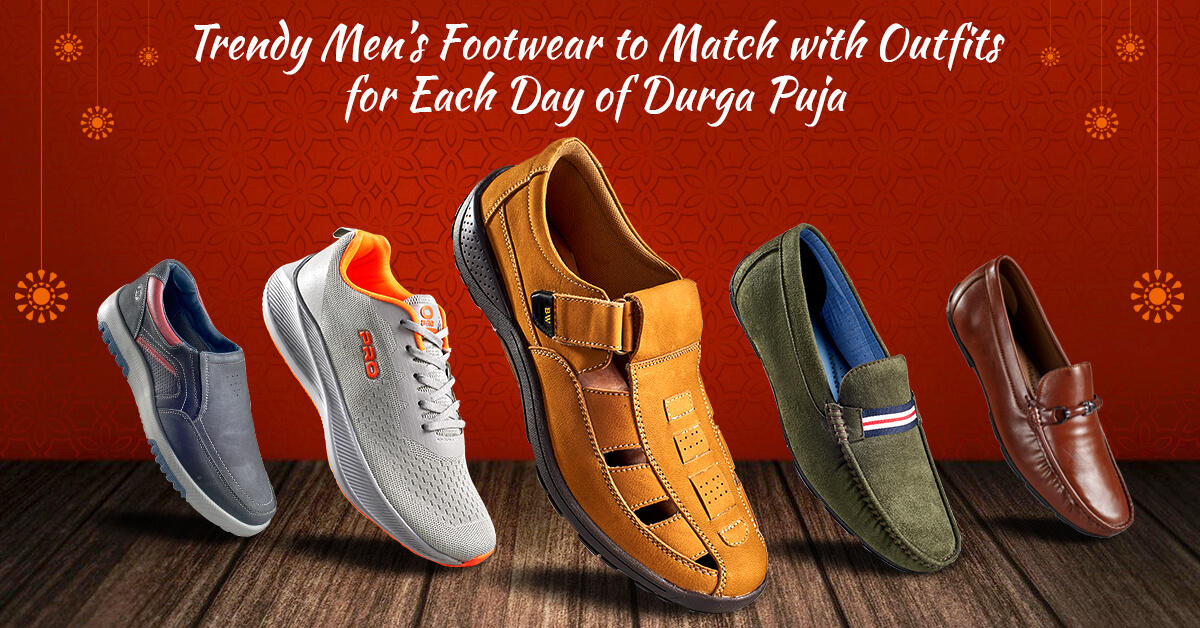 Trendy Men's Footwear to Match with Outfits for Each Day of Durga Puja
It's finally that time of the year when everyone chooses to put on traditional attire. With the City of Joy getting prepared to welcome Goddess Durga, this festival builds hype all across the city. With families, friends, and loved ones exploring pandals, food haats, and malls, Durga Puja becomes more of an experience than a festival. With this festival comes the urge to put on newer styles that add an ethnic touch to your look. And, what's better than the best men's footwear to add that festive touch you've always been looking for?
We do understand that this festival is quite popularized among Bengalis. And, that's not all. Individuals of every religion, take this opportunity to come out of their homes and explore beautiful pandals that are worth appreciating. It is here where the need for better ethnic styles rises with time. With colorful kurtas, pajamas, and trendy men's footwear, you ought to make a WOW presence this Durga Puja.
Trendy Men's Footwear for the Perfect Durga Puja
No festival is complete without styling and showing off your OOTD. And, the best, trendy, fashionable shoes for men give you the confidence to do the same. While numerous footwear brands look to elevate their ethnic footwear fashion, Khadim ensures they make your puja one to remember. Here's a list of stylish footwear fashions to make your puja attire classy and fatafati.
Khadim- One Destination for your Pujo Celebration
The days are near and your puja attire needs a pair that compliments it to perfection. While just one day of puja isn't enough, getting just one pair of men's footwear cannot make your puja complete. Khadim is here to add a festive touch to your OOTD.
With multiple designs, patterns, and colors, standing out in this puja is less of a challenge. So it's time to make your puja even more special with WOW, trendy, fashionable pairs of footwear from Khadim to style every puja attire. This ensures it's not only the pandals that stand out but your footwear that creates an identity among the traditional outfit realm.